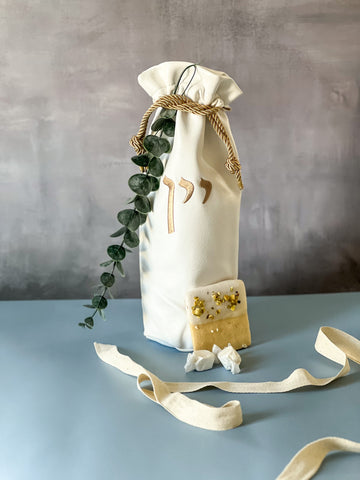 During weddings, chagim, Shabbos, or daily life, the need arises to keep our wines hidden from the sight of an eino Yehudi.
Caesarea by BT Shalom presents an exquisite solution. This masterpiece is designed just for you! Slip the bottle into this leatherette sleeve for protection, with ultimate decor.
Created with high-quality leatherette, potential wine spills glide off the pouch easily, leaving no stains.
wine 
gourmet cookie 
Related Products
---